Having a late birthday and moving to New York City shortly after college graduation did not allow me a chance to participate in Center City Sips. I happened to be in Philly on a Wednesday, and happily seized the opportunity to go to Chifa for Center City Sips. 
I started off with a lychee sangria with orange. I couldn't taste the lychee very well, although Angel swears you could. The orange taste was stronger to me. Still a delicious drink, and very light and refreshing after a hot day walking around Center City.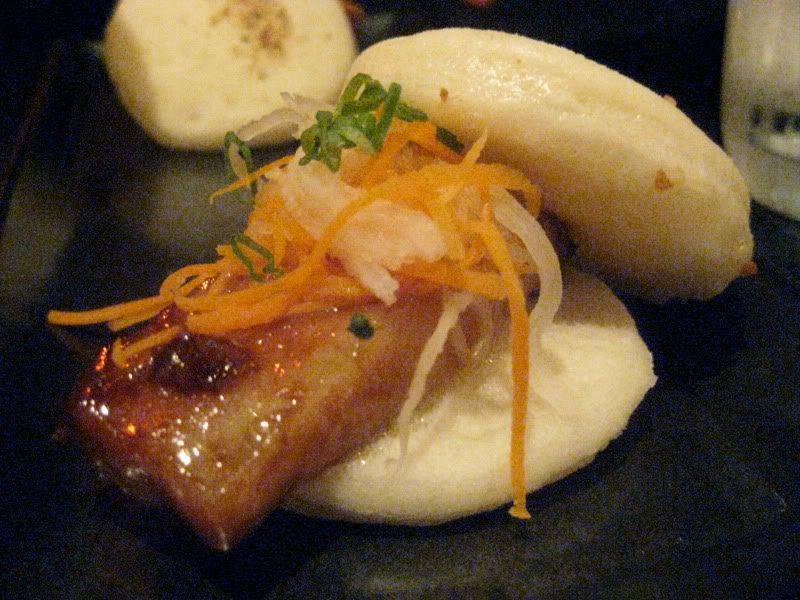 We shared pork belly buns, which included a hoisin glaze, pickled daikon, carrot, and togarashi mayo. The meat was nicely glazed and very tender. The bun was nice and soft. I particularly enjoyed the contrast between the salty and tangy taste of the pickled daikon and carrot, and the sweet hoisin glazed pork belly. Transcendent.
If you're in Philly for the summer, you still have a few weeks left of Center City Sips. I highly recommend it— $4 cocktails, $3 wine, $2 beer, and half-off appetizers during happy. 
Chifa
707 Chestnut St
Philadelphia, PA 19106
http://www.chifarestaurant.com