Started off with a pineapple margarita made with fresh pineapple. Yum. Drinking margaritas for breakfast is classy.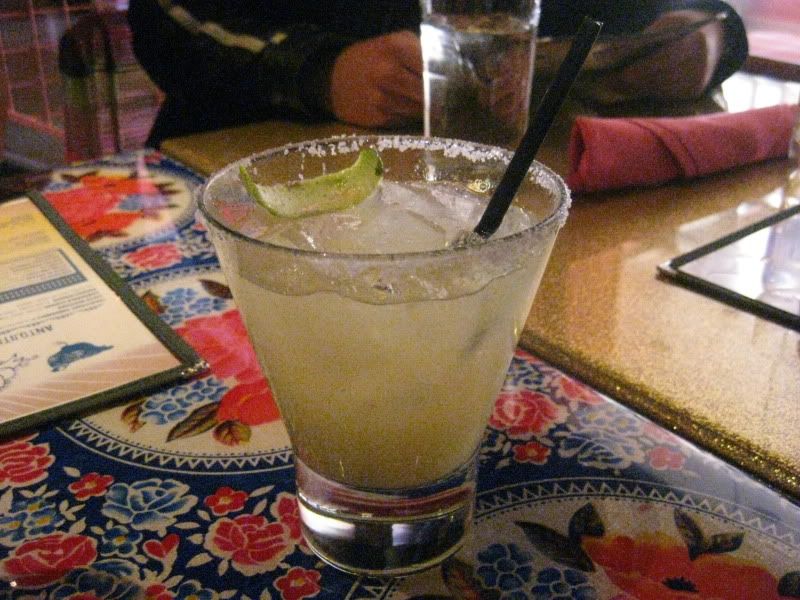 We began the meal with carnitas tacos, with pulled pork, black beans, radish, and pineapple salsa. Absolutely wonderful. The meat was juicy and nicely seasoned. I normally don't eat radishes, but the amount was not overpowering, which I liked. Very good— another friend actually ordered four more of those to go after our meal!
Angel's torrijas were delicious. The moist center was nicely juxtaposed with the crispy crust. It was made from tres leches batter, with cajeta (goat milk caramel — AMAZING), berries, and chantilly cream. Everyone couldn't help but try a piece, and everyone couldn't help but foodgasm after tasting it.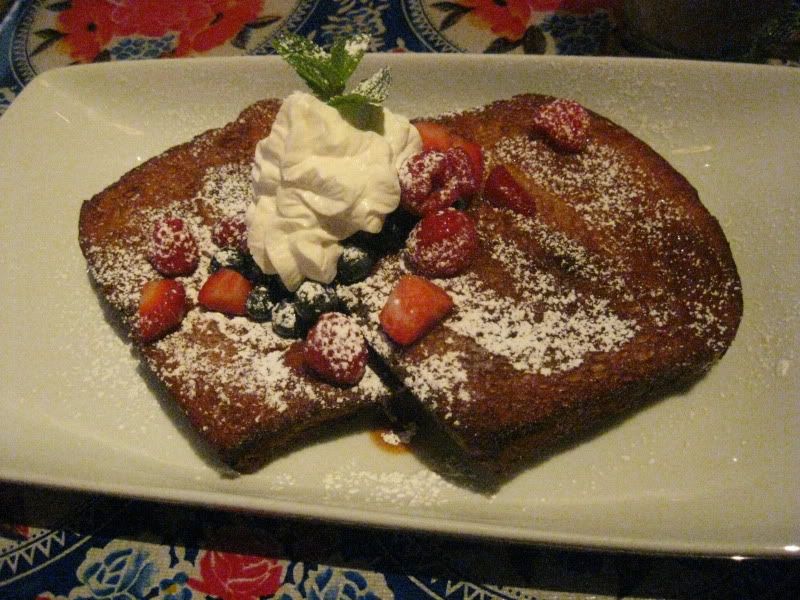 I ordered the torta de huevos, which included an over easy egg, queso oaxaca, Benton's bacon, avocado, tomato, refried beans, and crema. My only problem with the torta was the logistics of eating the sandwich— the egg dripped and made the bread a bit soggy. Otherwise, it was great. Of course, I enjoyed my bacon and eggs. The avocado was a nice touch to the different textures in my mouth.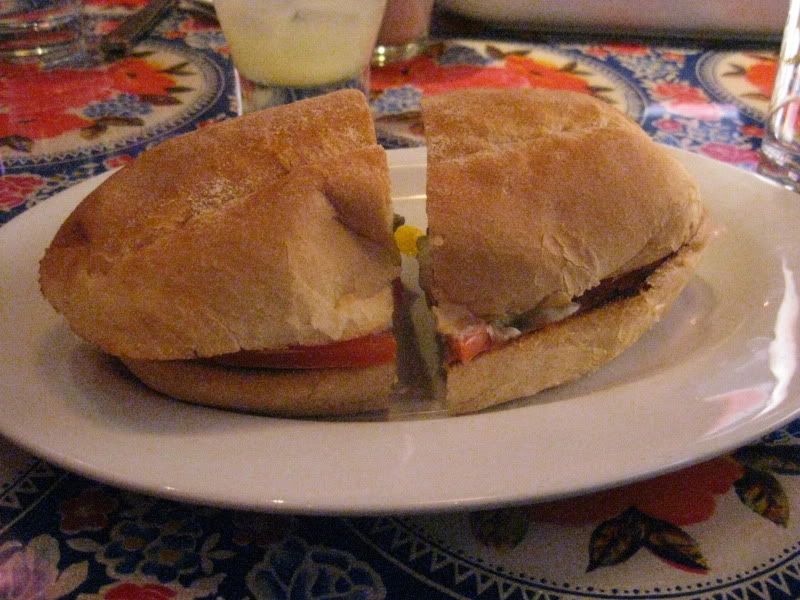 Angel and I are already planning on going back. So far, in my eyes, Garces does very little wrong (see calamari, baked goat cheese in tomato broth at Amada).